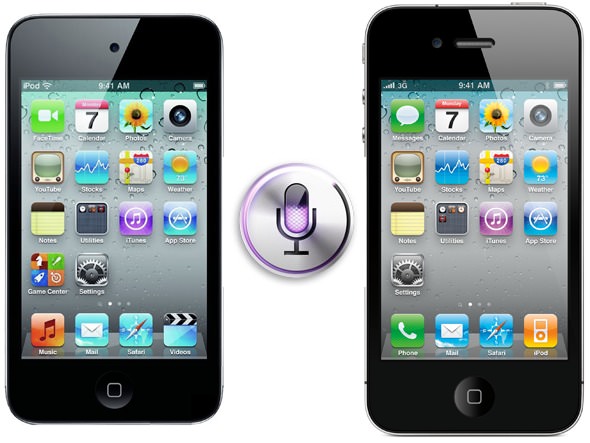 Are you scratching up your mind on how do you get Siri on your apple device? Don't worry we have a solution for your problem just relax and smile. Before we start with how do we get Siri on your iPhone 4 device, let us have a glance on what Siri is and some of its cool features.
Siri lets you use your voice to send messages, schedule meetings, place phone calls, and more. Ask Siri to do things just by talking the way you talk. Siri understands what you say, knows what you mean, and even talks back. Siri is so easy to use and does so much, you'll keep finding more and more ways to use it.
Now before we get started with how to install Siri on your apple device let me give you a piece of caution. Install Siri at your own risk. You're risking the working methods of your device by doing this.
Let's get start with installing Siri to your iPhone 4.
Step 1 – What all you need for getting Siri on your phone
A) Jailbroken iPhone 4.
B) Connected to Wifi.
C) Running iOS 6.
Step 2 – Open Cydia, then go to Manage click  Sources then click  Edit after this tab edit Add, then type the following url * http://repo.siriport.ru * . Lastly tap Add Source.
Step 3 – After the source is added, go to SiriPort.Ru source, at the SiriPort (Original) iOS 6 package and then install that it.
Step 4 – Returning to Home screen, click to Settings.app and search for SiriPort.Ru Original. Go to Install Certificate on this panel. A Safari window will open, then go to Install Certificate, and then OK.
Step 5 – Now you will see the Install Profile screen. Go to Install, and after that on the Install from the upper right-hand corner of the screen. After seeing *Trusted* in green letters on the Profile Installed page go to done and close the Safari browser.
Step 6 – Open Siri by holding the Home button, and say *Hello*. If Siri doesn't respond, try again and  if it still doesn't response don't get impulsive and try again, this process may take some time.
Try to close and open your phone on try as many times as necessary for Siri to respond, usually, it would take a few times. Now your Siri is all set to talk to you, hope you enjoy giving orders to Siri ( The only women who doent say a NO to your wishes. )
There are few other ways for installing Siri to iPhone 4, such as –
1)      Using a tweak called "Ac!d Siri for iOS 6.1" (or whichever iOS version you are using).
2)      The other alternative is Spire. It downloads the files required to install Siri on your iPhone 4, 3GS or fourth-generation iPod Touch.
Hope these steps helps you installing Siri to your iPhone 4.
Thanks & Cheers.