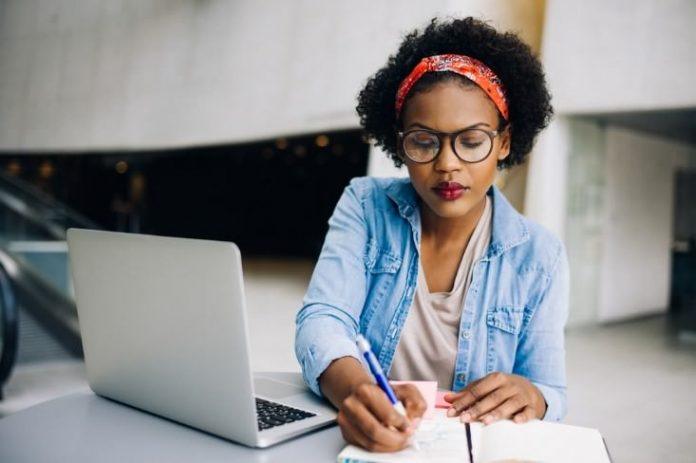 Introduction
Robots and robot-like technology, once the dreams of science-fiction, have rapidly become a reality in our world.  The ever-accelerating pace of technology, as well as the improvements in processing power and miniaturization, means that the last decade, in particular, has seen exponential growth in the development and deployment of various robotic technologies.
While we are still quite a ways from autonomous, artificially intelligent beings like C3PO or Mr. Data from Star Trek, we have also made leaps and bounds from the relatively large, clunky, dumb robots of the late 20th century.  In many cases, how robots are used today includes automation of factories, warehouses, and consumer applications, which have had a short-term negative impact on the job market, as lower-skilled workers are replaced with more reliable, always-on robots.  At the same time, these trends open up new possibilities for future jobs, maintaining, improving, and deploying new robotic technologies.  At least for the time being, robots cannot truly think or replicate themselves autonomously, and so the need for human overseers, installers, planners, builders, maintainers, coders, and more is still maintained.
Current robotic technology has become extremely popular, both from a business standpoint and consumer standpoint, in a number of different sectors.  Here, we've highlighted some of the different areas where the question, "What are robots used for?" is very easy to answer.  Robots are already being deployed and making a difference in people's lives, ranging from agricultural robot users to the common home robotic vacuum cleaner, as well as some more innovative, quality-of-life improving appliances.
In this article, we've compiled some examples of robotic technology currently on the market in different sectors, and briefly discuss what they do, the company behind them, the intent or usefulness of the technology, and provide some interesting facts and information about these products.  These are merely a small subset of the projects currently in development from many major technologies and robotics companies.  For the past decade, we have seen a large focus on apps, for example WhatsApp spy apps, or social media companies. But if technology continues on the trajectory it has followed the last several decades, we can expect the 2020s and beyond to see thousands of new robotic systems on the market, cutting across all sectors and areas of life.  The future holds much potential, and really, the sky is the limit in terms of what robots can do to improve our lives.
Agriculture – DJI Smarter Farming Package Drone System
Highlights
The DJI Smarter Farming Package Drone System enables farmers to utilize agriculturally-tuned drones as remote agricultural robots to:
Complete plant counting and 3D drainage analyses
Monitor plant health and growth
Capture images from above remotely to monitor issues
Estimate crop yields
React quicker to field threads such as pests, weeds, and similar
Determine and react to weather damage
Adjust farming inputs such as water, seed, nitrogen, etc.
This can be accomplished in an autonomous fashion with pre-programmed flight plans, monitored via computer or tablet, meaning these drones definitely fit the criteria of robots.
Company
DJI is a leading brand in drone technology, both at the hobbyist level as well as the professional application level.  They are one of the pioneers in consumer-grade drones on the market today.
Intent
This drone, and other agriculture robots from DJI and competitors, are designed to provide farmers with more, usable, current information on their crops and fields than ever before possible, in order to allow for more efficient and better planning, management, and reaction to conditions, ultimately improving the farmer's yield and profitability.
Fast Facts
Up to 35 minutes of flight time on a single battery charge
4 swappable batteries included
Works even without an internet connection once a flight plan has been created
Android OS app available, with the iOS app coming soon
Fully manageable from any desktop/laptop computer
The drone can cover 200 acres at 400 ft. altitude on a single charge
Bartending – Makr Shakr
Highlights
Bartender robots have already been employed by several destination locations, including aboard cruise ships and in Las Vegas, though many remain the province of novelty rather than a viable replacement to human bartenders at this time.  Their speed, efficiency, and other factors, however, do allow them to outperform humans in many ways.  Some of the highlights of the Makr Shakr brand of bartender robots include:
Custom-designed recipe listings offering unimaginable numbers of combinations
Programmable actions for each recipe to ensure accuracy, up to millimeter-level precision
Real-time information on what the robots are doing and tracking consumption and trends for better purchasing/pricing/management
Company
Makr Shakr is exclusively dedicated to bartender robots and is one of the pioneers in this field.  They have already had significant press coverage in a myriad of publications, as well as had the Makr Shakr robot installed in many robot bars in high-end tourism and other locations around the world.
Intent
The intent behind Makr Shakr is to provide a better quality if service for bar patrons in terms of getting drinks made consistently and quickly, while eliminating some of the typical issues with human bartenders (e.g. favoritism of certain patrons, spillage/waste, over/under pours, inconsistent drink mixing, comps and giveaways, etc.).  It also helps owners to manage their purchasing, pricing, and inventory in a much clearer way, as every consumed resource is tracked and reportable.
Fast Facts
Currently, installations of the Makr Shakr have already served over 1 million drinks worldwide
Up to 10 to the power of 100 combinations of drinks are possible
Can serve up 120 drinks per hour (depending on complexity/number of ingredients)
As of yet, the robots do not have AI, speakers, or personality, so they may not be very good conversationalists
Warehousing – Swisslog CarryPick
Highlights
The Swisslog CarryPick is one of a number of robotic warehouse systems that are in development around the world, for use in general warehousing, pick and pack order fulfillment, and other logistics and warehousing applications.  Some of the highlights of this particular warehouse robot include:
Ability to retrieve and deliver mobile racks to manned workstations
Pick and pack tasks by multiple robots simultaneously via the management system
QR codes on the floor provide navigational and orientation maps for the robots, meaning trackless navigation
Modular and scalable with additional units added to the fleet as needed
Company
Swisslog, part of the KUKA group of companies, focuses solely on robotic solutions.  Their warehouse robots, including the CarryPick, are already in use by a number of large-scale leaders in the logistics industry, including behemoth DB Schenker, who runs some of the biggest logistics warehouses on the planet.
Intent
The goal of these robotic warehouse systems is to allow better, more accurate pick-and-pack functions than with human employees, allow for reallocation of human resources to better serve traffic flow. (e.g. not spend their entire shift walking a warehouse floor), allow for better management of peak warehouse activity, and allow for rapid response to changing product mix or popularity/demands by dynamically being able to re-arrange the warehouse environment.
Fast Facts
Workstation interface and management functions augment the semi-autonomous nature of the vehicle swarm
Low-profile vehicles work well in all warehousing, including urban (where the typical warehouse high-ceiling isn't often present)
The simplicity of navigation and mapping via QR code stickers mean it is easy to expand or move the fleet to other locations as needed
Built-in safety systems to ensure no harm or accidents with each other or human workers
Pool Cleaners – Hayward TigerShark
Highlights
The Hayward TigerShark is one of several models of automatic pool cleaner robots from Hayward.  Some of the highlights include:
Fully clean pools up to 40 x 20 feet in just three hours
No human intervention needed during use, just emptying and rinsing the filter before/after the cleaning cycle
An onboard pump provides extra power for cleaning dirt and debris
Company
Hayward is a well-known and respected brand for anything to do with pools, from pumps and filters to hoses and cleaning.  Expanding into automatic pool cleaner robots is a natural fit for this company.
Intent
The goal of all of the best pool cleaner robots is to augment the cleaning action of pool filters by manually scrubbing the floors, walls, recesses, and waterline areas of a pool.  This periodic task is highly recommended to keep pools clean, though can be very time-consuming for owners.  With automatic pool cleaner robots like the Hayward TigerShark, this task is automated and can be done as often as desired to keep pools clean, inviting, and sparkling.
Fast Facts
Included electrical cord is completely water-safe and long enough to allow for 40×20 foot pool cleaning
Standard model will orient and clean as it goes, but a remote-control option is also available to provide users with more direct control
Quick and full clean cycles available depending on need
Vacuum – iRobot Roomba 960
Highlights
The iRobot Roomba line of automatic vacuum cleaner robots are really the leaders and pioneers in this space.  They offer several models, and the 960 is somewhere near the high-middle range in terms of price and features.  Some of the highlights include:
Multiple sensors for navigation
Good cleaning on multiple floor types (carpet, wood, tile, etc.)
Integration with Alexa and Google Assistant, as well as its own app
Works for over an hour on a single charge
Quieter than traditional vacuums and most other self-cleaning vacuum cleaner robots
Company
iRobot and their Roomba line are more or less the original players in the automatic vacuum cleaner market.  It is no surprise, then, that their Roomba models routinely top lists of the best robot vacuum cleaners from third-party testing groups.
Intent
These robotic vacuums are designed to be essentially autonomous once setup.  While they can be managed via an app, and do require periodic emptying, they more or less take care of themselves, returning to their docking station when they need to recharge.  They map and clean based on internal algorithms, as well as allowing users to set preferences for the number of times to clean an area, certain areas that might need more routine attention than others, etc.
Fast Facts
Only slightly more than half of the cost of some of the most premium models on the market
Relatively lightweight at 8.5 pounds
Only 3.6 inches tall so it can fit under tables and tight spaces
Mapped cleaned areas as well as lifetime performance statistics are available via the management app
Fast Food – Flippy
Highlights
Billed as a fast-food grill management/fry cook style robot, Flippy has a spatula arm and automation technology to cook up burgers, with cloud-based AI technology and sensors to know when to flip them and when they are done based on the desired level of doneness.  Some of the highlights include:
Capable of managing multiple different foods and grills
Provides helpful information readouts to workers, including integrated alerts as to when something is ready to be dressed, put on a bun, and served
Meets all OSHA safety requirements
Helps to clean the grill, and is fully cleanable itself
Company
Miso Robotics, the company behind the Flippy robot, is a relatively new player in the industry, and at this time only focused on Flippy.  However, they have received a lot of press attention and commitments from various fast food companies to purchase and deploy their robots.
Intent
The company stresses that the goal of the Flippy robot is not to replace humans in the kitchen, but to augment kitchen staff, to be able to keep up with high traffic and the rushed pace in commercial and fast-food kitchens.  It frees up human workers to do non-repetitive tasks, and avoid standing over the hot grill monitoring food when they could be assembling finished items, interacting with customers, and more.
Fast Facts
One of Flippy's early deployments didn't end too well for the robot – he was fired after two days, because workers couldn't keep up with his pace of churning out finished burgers, being too slow to dress and serve them vs how fast Flippy could produce them
Designed for up to 100,000 hours of continuous uptime, this is one fry cook who never sleeps on the job
Can produce up to 300 burgers an hour
Laundry – Foldimate
Highlights
The Foldimate is an exciting new product that is targeted to hit markets by late 2019.  It's designed as a home accessory for the laundry room, to allow users to feed in a finished laundry, and have it rapidly and professionally folded by the machine, outputting the folded result at the bottom.  Some of the highlights of the Foldimate include:
Fast folding technology means an entire typical washing machine load of laundry can be folded in about 4 minutes
Easy enough to use that even children can help "fold the laundry."
Relatively small and compact design means it won't take up a huge amount of floor space in the home
Designed to work with clothes as small as typical age 6 children up through XXL, as well as towels, pillowcases, and other common laundry items.
Company
Foldimate is both the product name and company name, as it is their only current robotic project.  However, they have received a tremendous amount of interest and press coverage, and are targeting shipments by late 2019, due to a desire to thoroughly test and value engineer the product as much as possible, to make it reliable and affordable.
Intent
The goal of the Foldimate is to automate the laundry folding process.  This will save consumers time, ensure accurate and consistent folding, and neat clothing to be put away.  This frees consumers up to spend their time on other activities, whether work or leisure.
Fast Facts
Virtually unlimited folding capacity, able to keep going as long as consumers keep clipping laundry into the intake (and removing the folded piles from the output)
Sensor technology adjusts the folding method based on item size, type, and preferences
Feeding items into the Foldimate can be undertaken basically as fast as humanly possible since folding happens simultaneously in the core of the unit
Adjustable output based on the size limitations of shelves and drawers for a given user's home.

Conclusion
Sure, self-driving cars are probably years away from a regulatory standpoint, and some of these robotic endeavors are too expensive right now.  But the world is moving faster, and menial tasks are at risk of being automated.  and many would say, that they should be.